Christmas Quilts For more Christmas quilts...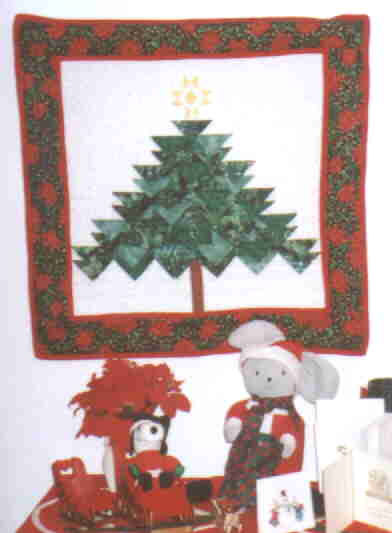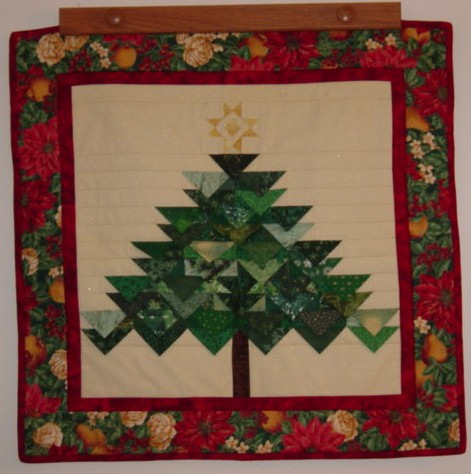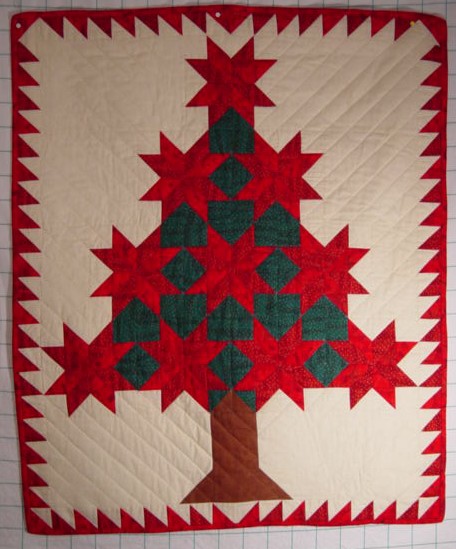 | | |
| --- | --- |
| Spruce It Up - One year I got hooked on making Christmas tree quilts. I liked the 3-d trees so much, that I made two of them. I also made the Christmas Mouse on the table. 10/15/2000 to 11/7/2000 | O' Christmas Tree - Made 10/1/2000 to 11/11/2000 from Christmas Tree Quilt by Back Porch Press. |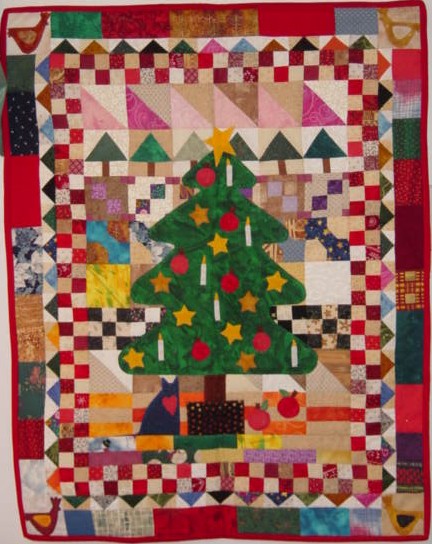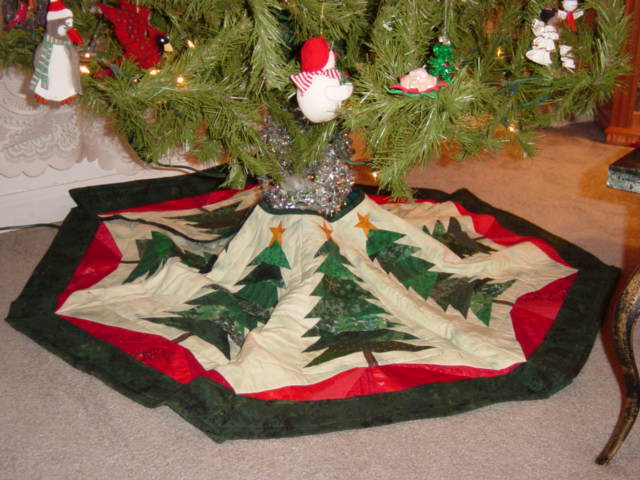 Christmas Tree - I made this quilt in honor of my late Aunt whom I received my inspiration to quilt. She made quilts from old clothing as she could not afford to purchase fabrics. I made this from my (very limited at the time) scraps. 691 pieces - 11/23/2000
Christmas Tree Skirt - This tree skirt is paper pieced and completed in time for Xmas 2001. I'd decided that the old treat skirt wasn't coming out of storage again. Began: 12/2/2001 Completed: 12/9/2001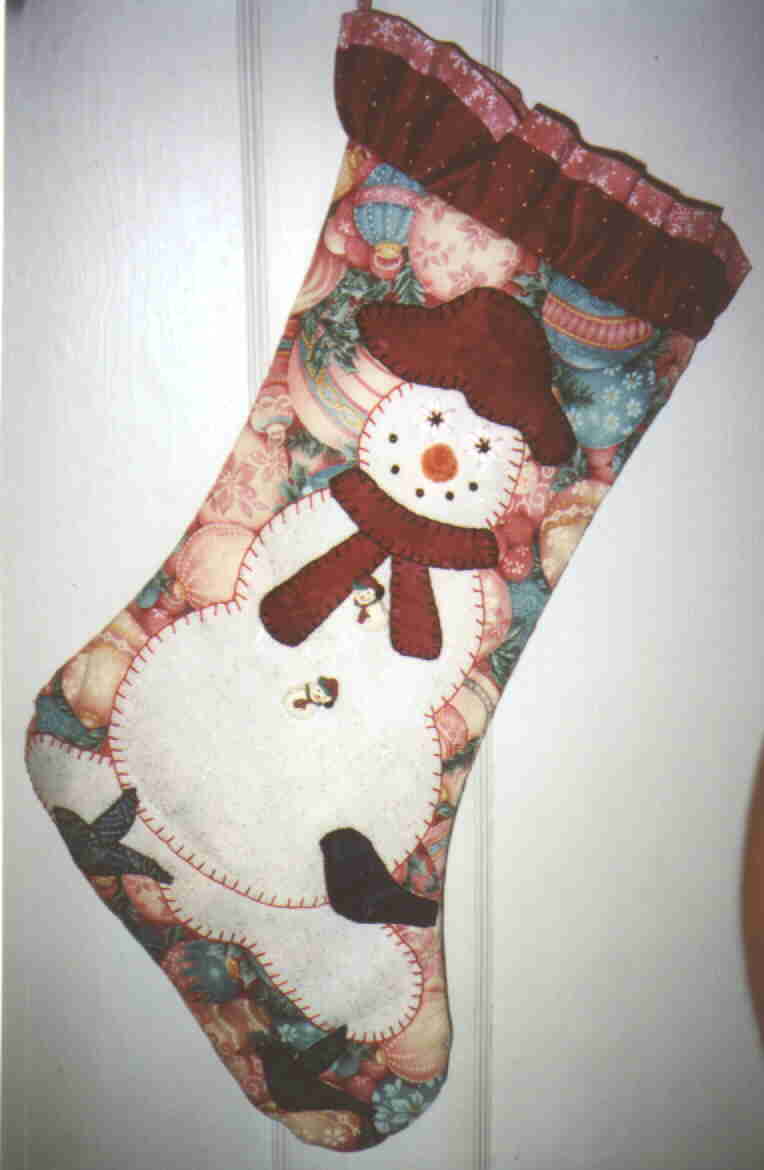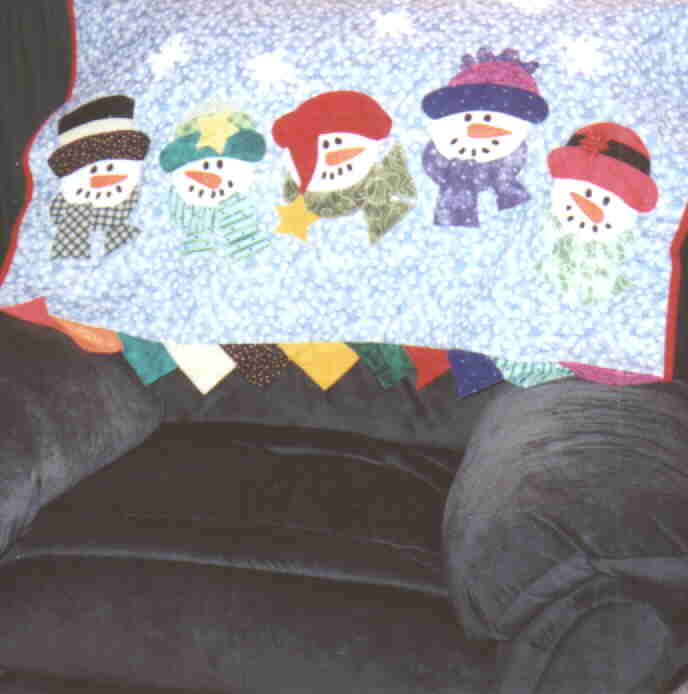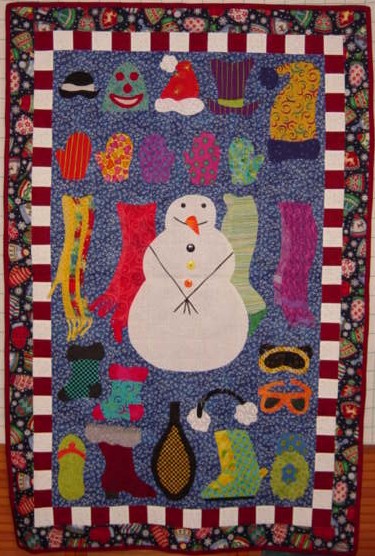 | | | |
| --- | --- | --- |
| Snowlady Stocking - A friend and I went stocking crazy one year. I made at least 15 stockings featuring snowladies, snowmen, Mario, Poo, Picachu, Minnie Mouse, Christmas trees, etc. I made so many that I actually lost count. | Snowman Topper - This quilt is a topper that is made to go over a chair/sofa or as the header to a bed quilt. Pattern by Possibilities. | Right: Snow Gear - I was very motivated to work on this quilt as it brought back childhood memories of playing with paper dolls. 11/1/02 to 11/11/02 |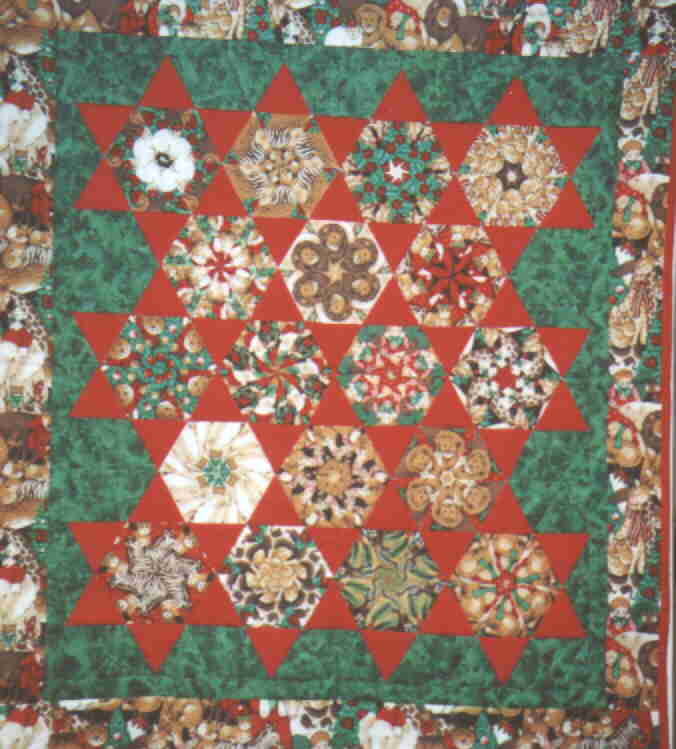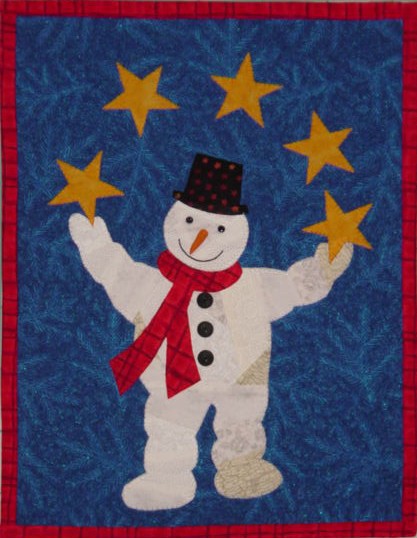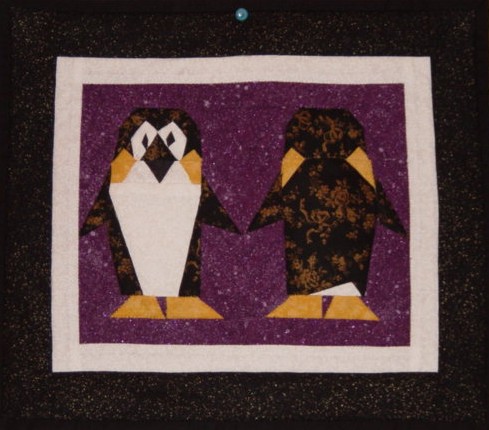 Noah's Ark - Something is out of Whack May 2001 - Our sewing bee took our first retreat and we all made stack-n-whack quilts. This was my second one. Its titled "Something is out of Whack" because a friend used an animal print so I swapped one block with her and sewed it into this quilt. 5/25/01 to 7/23/01
Crazy Juggler - Another snowman quilt made in 2002 for my bathroom.
Penguin - Began and completed this quilt on October 13, 2003. This is a mystery pattern from Paper Panache.
Snowman Collector - This was a joy to make. The patterns are from Stitch Connection, a block of the month series. Won a 1st place ribbon in the Flower Valley Quilt Guild 2005 show in the bed appliquéd quilt category.

Christmas mystery project from Nine Patch News in 2000. 7/12/1000 to 8/28/2000. Yes, I even made the crochet rug.
More Christmas stockings I made over the years. The stocking next to the Santa bear stocking is a purchased stocking. I also made the Christmas stocking wall quilt and crocheted table covering.

Christmas Steps to the White House - Began 8/15/1999 and Completed 9/16/1999. I also made pillows and pillow cases.
---
CHRISTMAS QUILT completed October 5, 2003

Based on the Christmas Quilt Block of the Month by Oxmoor House. Although the quilt resembles the original quilt, I resized and/or changed patterns to my liking. Has 41 different blocks and I added a different border. Look at the close-up photos to see some of the embellishments which includes beads, buttons, sequins, and ric-rac.

Church - snowflake buttons, decorative stitching, and waistband hooks.

Here Comes Santa Claus - sequins.

Snowman - ric-rac and buttons

Train - fussy cut fabric, holly buttons, nutcracker soldier buttons

Gingerbread Garland - gingerbread buttons and sequins

Evergreens - garland of Christmas tree lights
Created 12/4/2002
Last updated: 10/29/2005