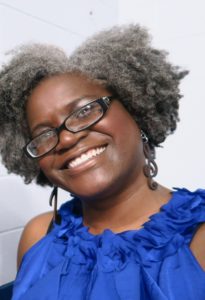 Welcome to Teaquilts LLC!  Thanks for visiting.  Unfortunately, this website is under construction.  Contact me by e-mail:  teaquilts@teaquilts.com.
Teajuana Mahone began quilting in 1994.  She can remember wanting to quilt as a child as she watched her great aunt make quilts from recycled clothing and feed sack bags.  She has a degree in business administration with an emphasis in accounting and is currently retired after working many years as a  research analyst.  In addition, she enjoys teaching various quilting classes.  In 2005 she began lecturing on scrap quilts and held trunk shows.
Her quilting style is varied, as she loves new techniques.  Recently her quilt making has turned toward scrap quilts, quilts with unique piecing techniques or "twists", and the incorporating of embellishments into finished projects.  She has made over 500 quilted items; you may see some of her quilts by visiting her website.
She has won various awards from local guild quilt shows.  In addition, her work has been accepted in the AQS Quilt Exposition in Nashville, TN.  She began teaching quilting classes in 2002 and began lecturing in 2005.
Teajuana lives in St. Louis, Missouri with her husband (Ben); she has a daughter (Stephania), and stepdaughter (Cari).
Commissioned Quilts:
Delectable Mountains, King Size, 2006
Family Matters Photo Quilt, Lap Size, 2005
Juried Shows:
Round Robin Quilt, 2001, 2009 Quintessential Quilt Show, University City, MO, Honorable Mention (3rd Place)
One Woman Round Robin, 2006, 2007 AQS Quilt Expo, Nashville, TN
Summer Midnight, 2005, 2005 AQS Quilt Expo, Nashville, TN
Contact me:
Teajuana Mahone
11001 Dunklin Dr. #38205
St. Louis, MO 63138
My other social media sites: