30 Fat Quarter Ankara Bundle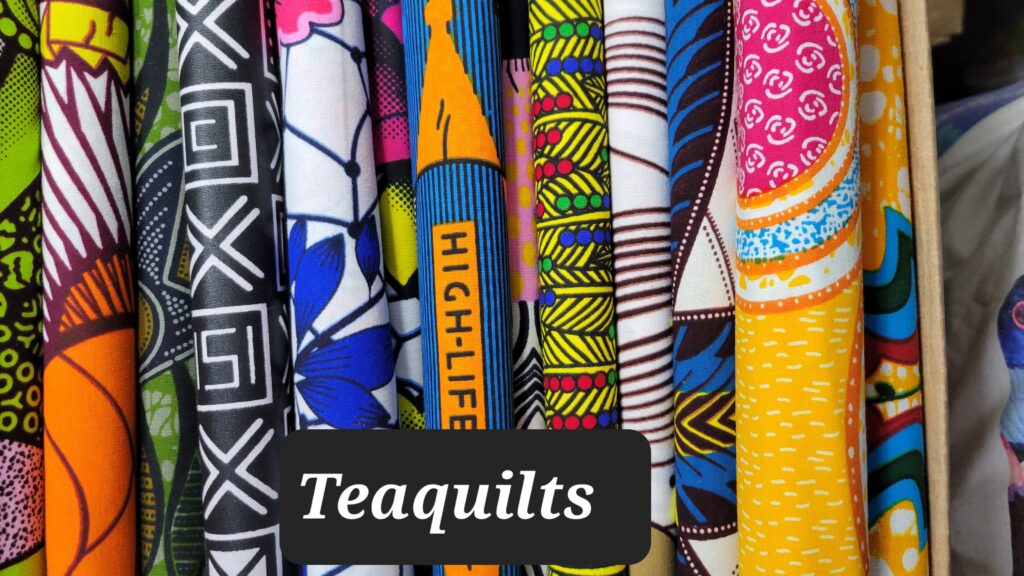 Regular price $105.00 – 30 Bundle price: $94.50
Random selection of different African prints! These fabrics can be seen on my Youtube video at this link: https://www.youtube.com/live/3Or8hLQMy9o?feature=share or https://youtu.be/rmML0BxYbg0
Estimated shipping of $15 will be added to your cart. If it needs to be adjusted, you'll be contacted later.
Ankara Print Hand Fan – Hand made random selection…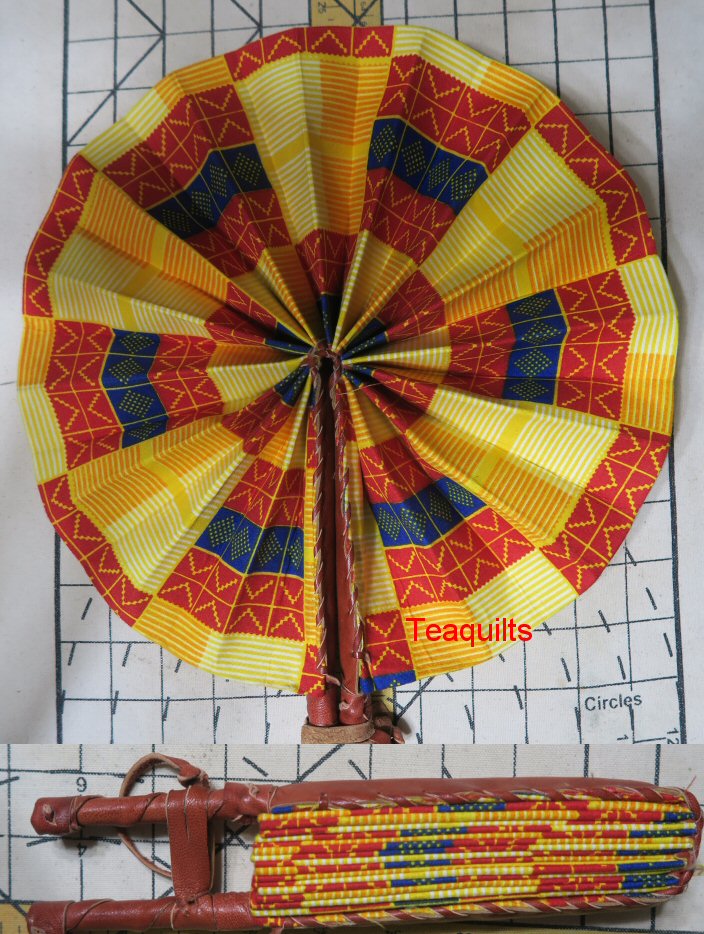 Ankara Print Hand Fan 21.00 each
Random selection of different African prints so order more than one!
African Hand Dyed Panels – Panels are priced according to their size. These panels are only 1 in stock!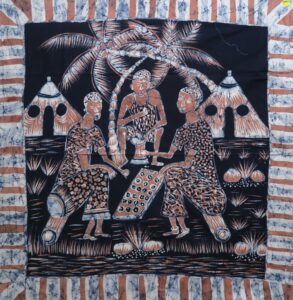 Click the "Add to Cart" button below the text of the panel you want to purchase.
Panel 1 65.00
Panel 2 35.00
Panel 3 35.00
Panel 4 35.00
Panel 5 45.00
Panel 6 45.00
Panel 8 45.00
Panel 9 45.00
Panel 10 45.00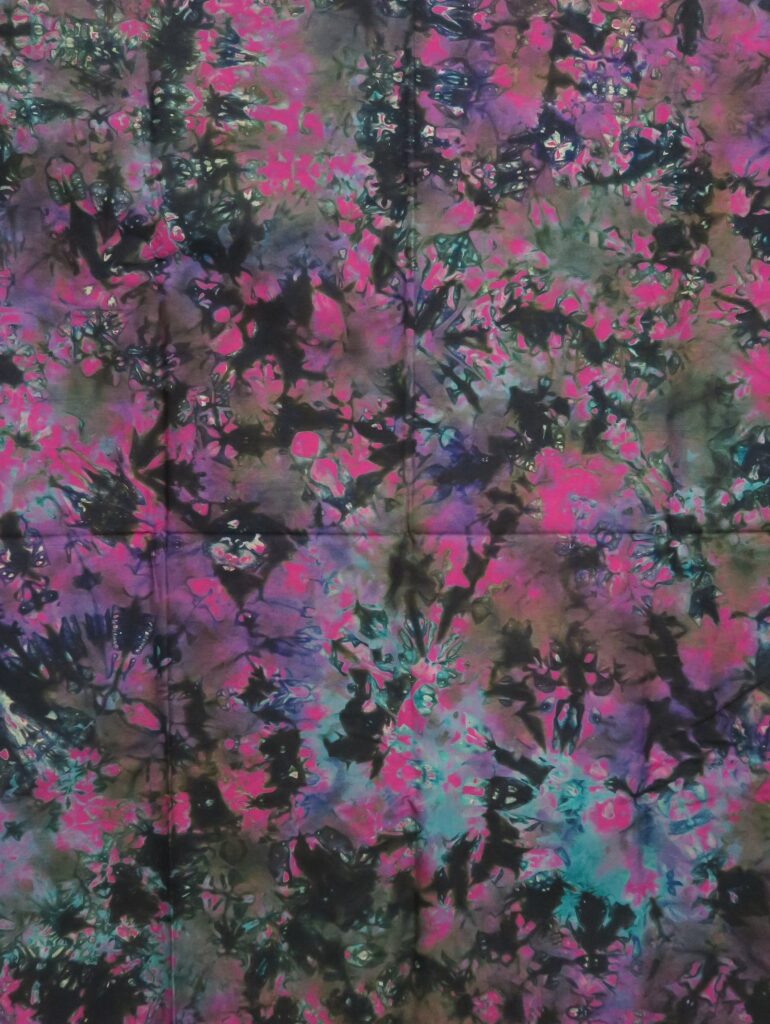 Hand Dye A1 15.00 – 4 yards available
Hand Dye A2 15.00 – 4 yards available
Hand Dye A3 15.00 – 4 yards available
Ankara African 100% Cotton Fabric – Inventory is constantly changing due to selling out!
African Ankara Fabric Combinations
Ankara African fabric is also know as Dutch Wax, Holland Wax, Batik, Guaranteed Wax Print Guaranteed Block Print, etc. The fabric is a quality batik that's gives the same appearance on both sides of the print. For quilters, double sided is not necessary, however, if you want to use for head wraps or other crafts, Ankara is the way to go. I have over twenty different fabrics currently in stock, some shown by photos below, so order more than one set and I'll send you different fabrics. Fabric selection is random. NOTE: Excessive shipping will be reimbursed via Paypal. Priority shipping rates plus small S/H charge.
These photos were taken by me. Please feel free to use as you wish. Also, cut yardage may or may not be same fabrics depicted below.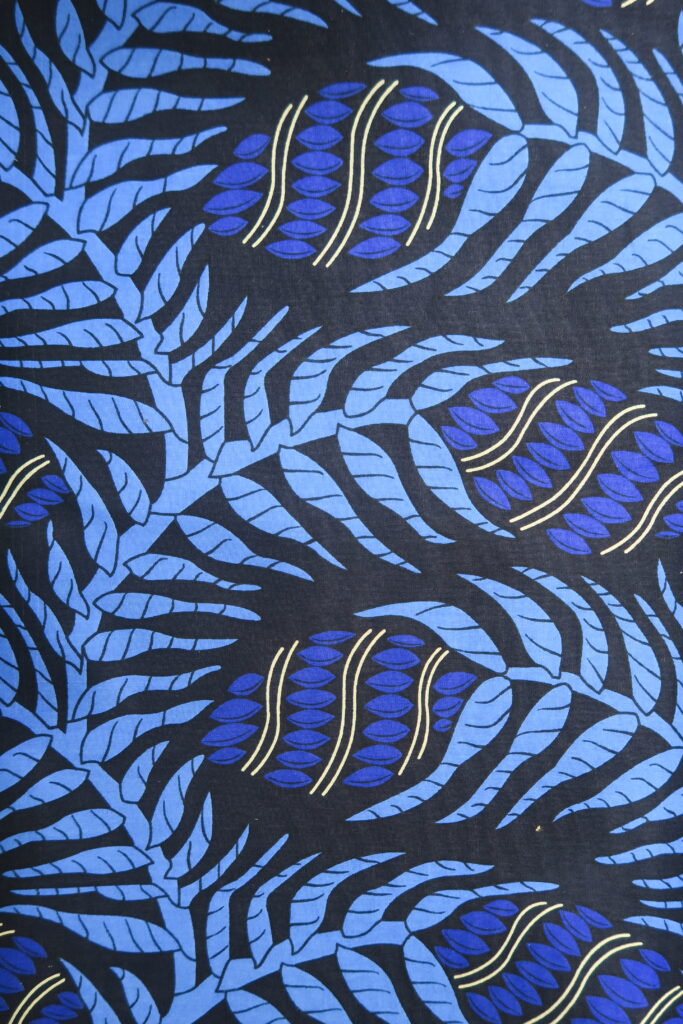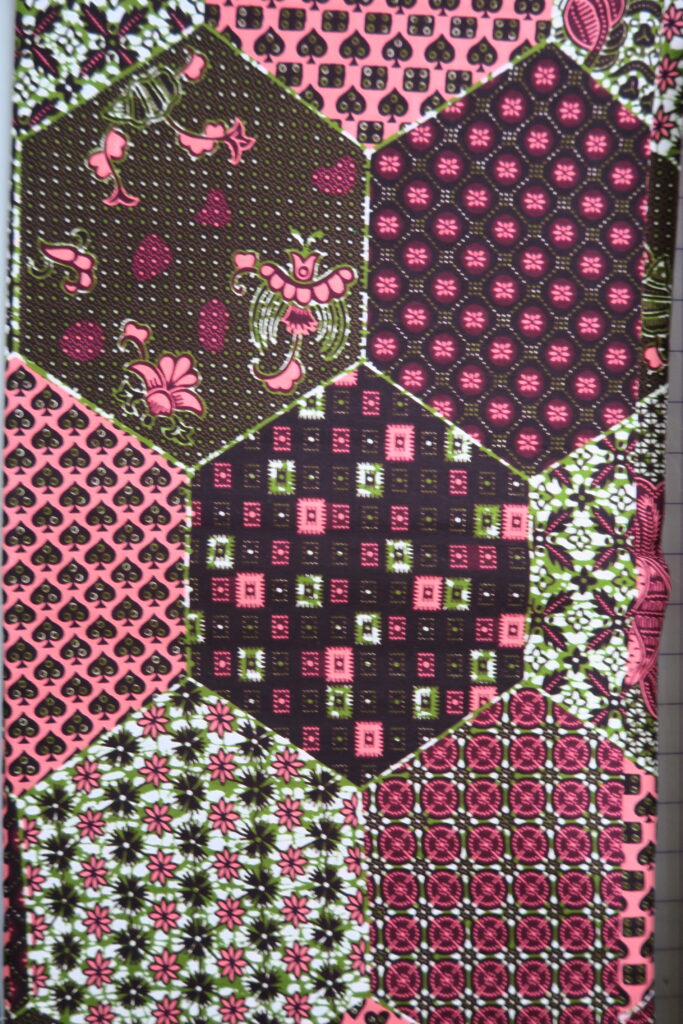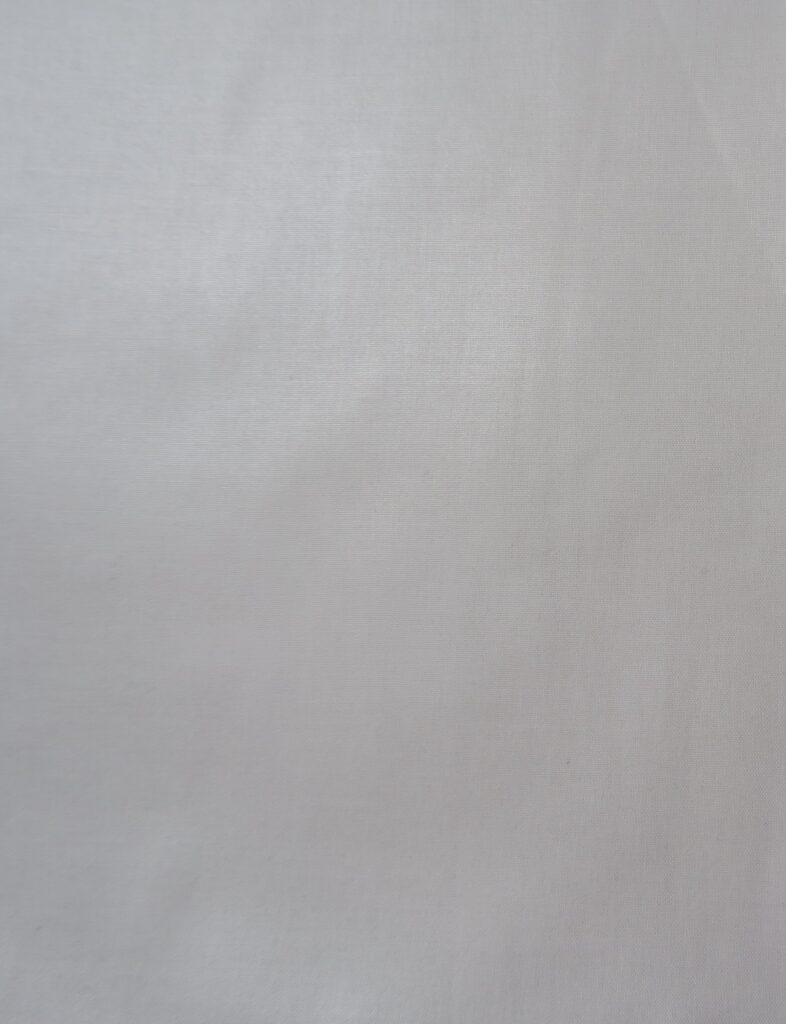 Random Fat Quarter Bundle: 4 per bundle 14.00 each
Random Half Yard Bundle: 4 per bundle 27.00 each
Random Whole Yard Bundle: 4 per bundle 52.00 each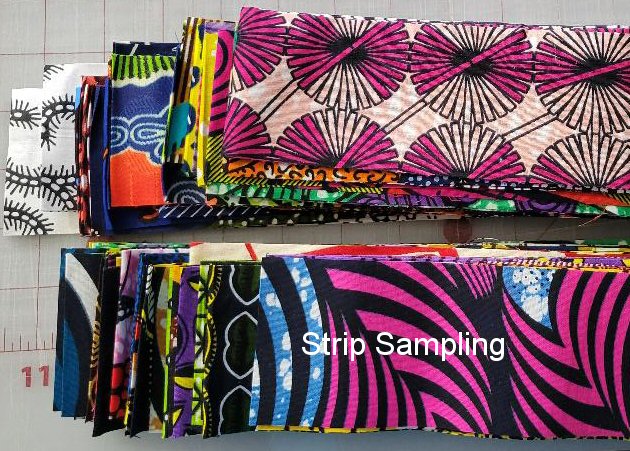 2.5″ Tea Rolls – Ankara: 40 per bundle (9 duplicates – can be used for High Seas quilt below) 41.00 each – All fabrics shown are included with others I just recently depleted in stock; 31 total different prints.
BENTO BOX AFRICAN STYLE KITS – African print fabrics pre-cut into correct sizes to make this quilt. Some cross cutting will be required with this kit. In addition, you can opt to add sashing and borders to enlarge the quilt. Size without additions: the Take 5 pattern. You'll receive 16 blocks in the kit, with a total of 144 pieces cut from 32 of 41 fabrics shown in the photo and written pattern. Size 70″x70″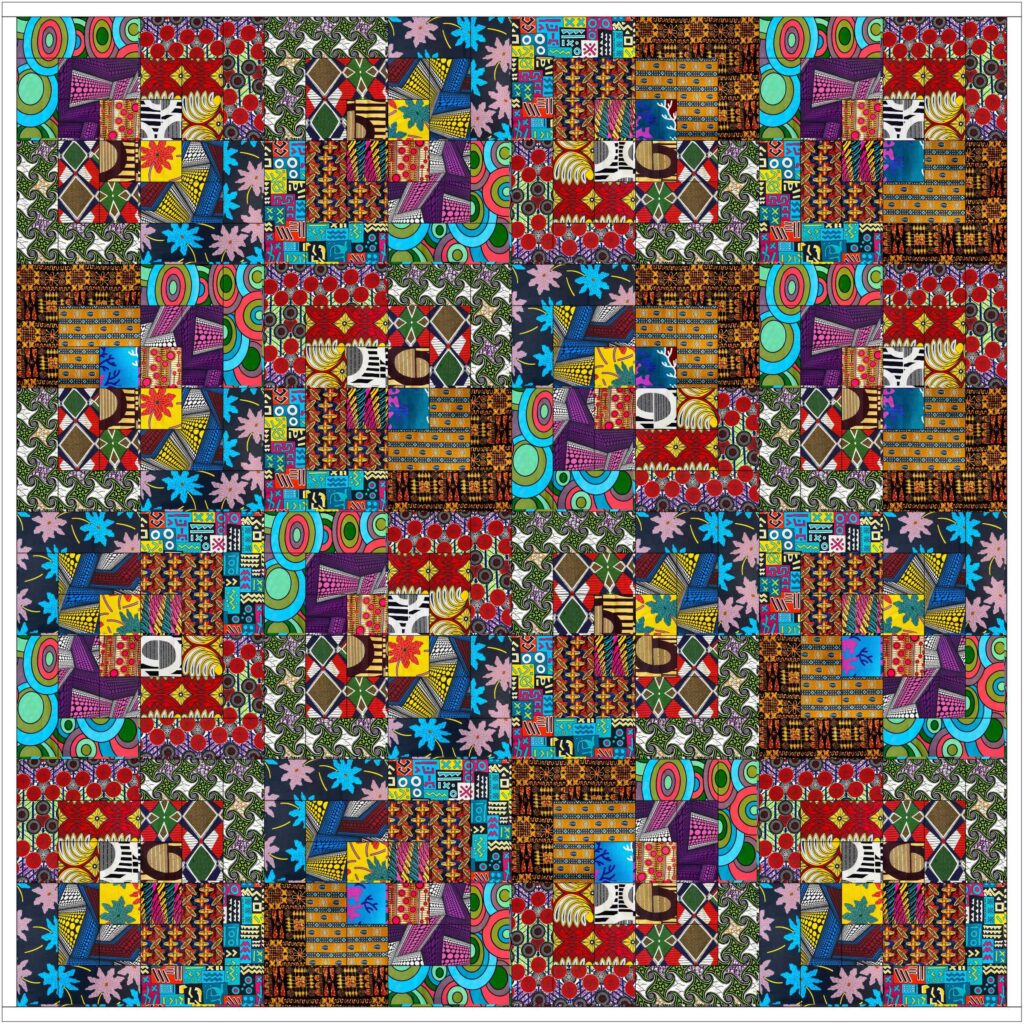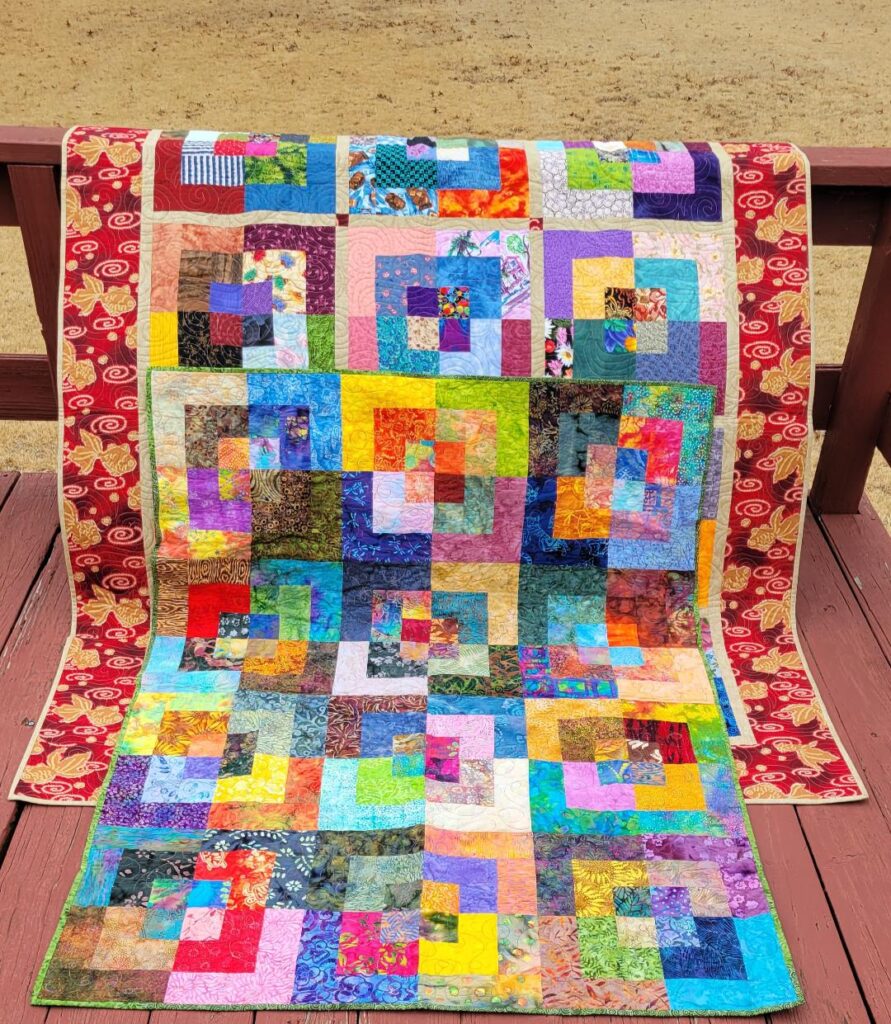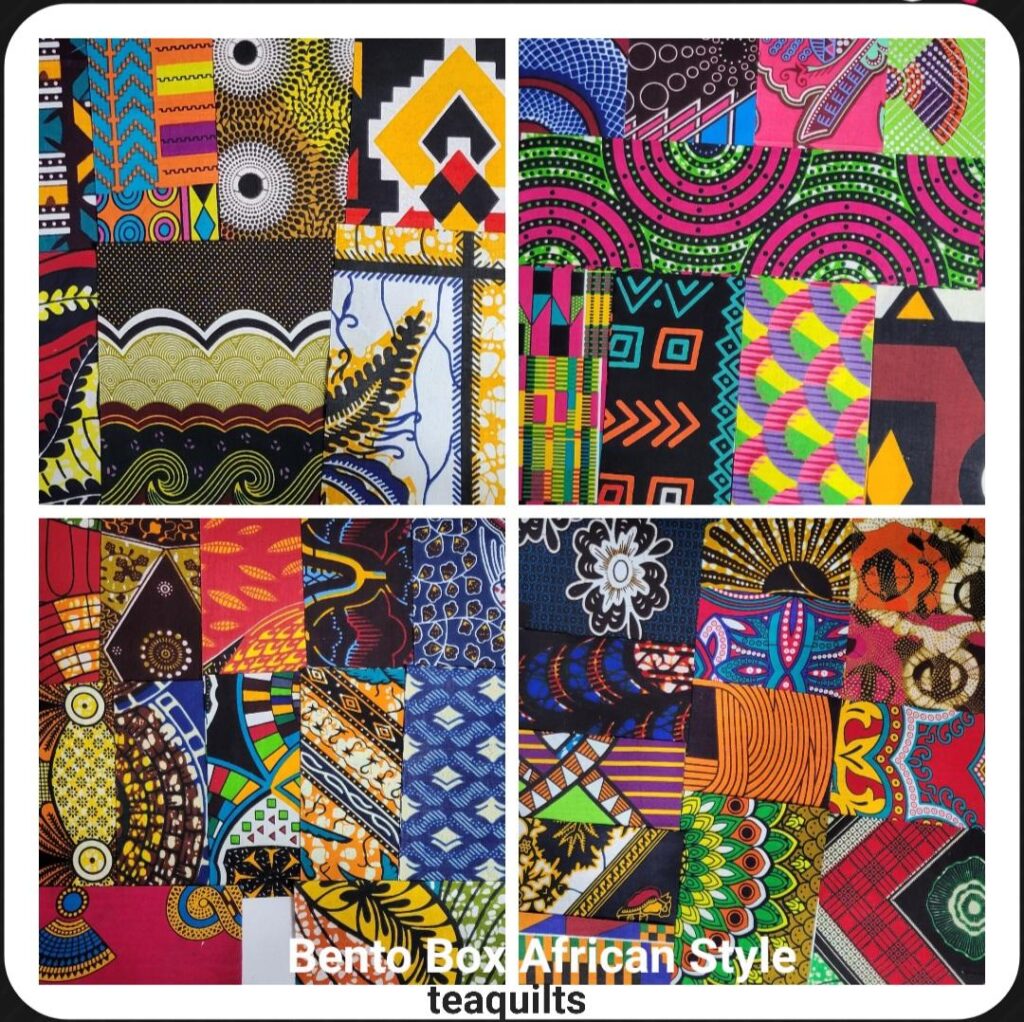 Bento Box African Style Kit     
Bento Box African Style – 0 in stock.
Bento Box African Style Pattern Only 12.00 each
AFRICAN SHUFFLE KITS – TAKE 5 QUILT – African print fabrics pre-cut into the Take 5 pattern. You'll receive 30 blocks in each kit with a total of 150 pieces and written instructions. Size 60″x72″ without sashing or borders. I have a Take 5 YouTube playlist with videos showing 2 different piecing methods . https://youtube.com/playlist?list=PLGohAQ6z4Bb7r-nxrbNZgQlaNTD9uiYDM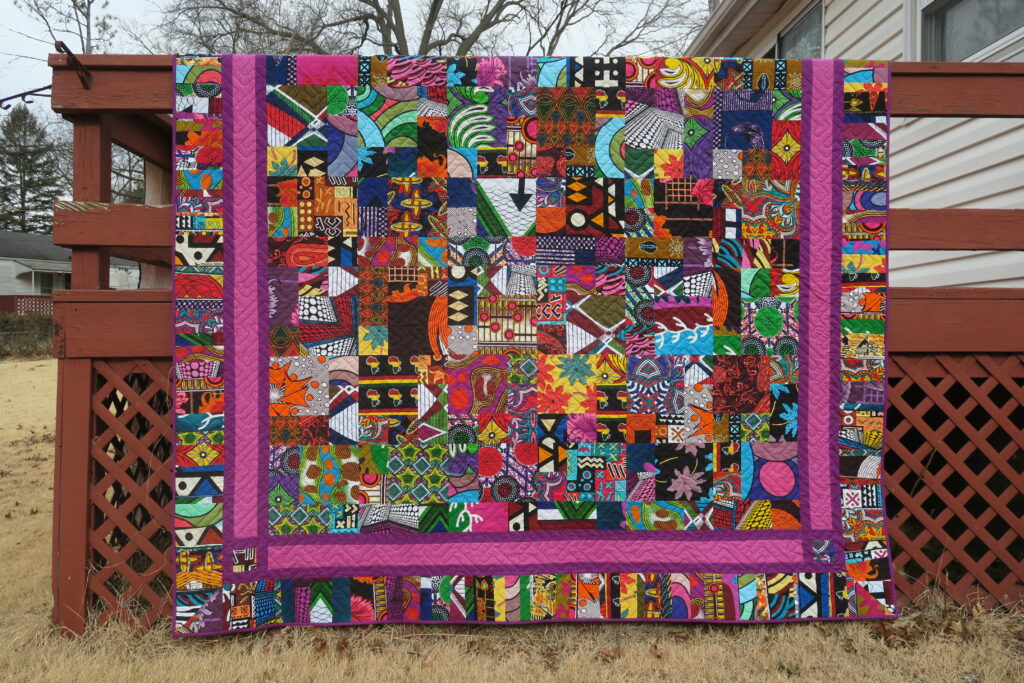 30 Block Kit – African Shuffle (fabrics shown above)
30 different Fabrics 100.00 each African Shuffle – Take 5 Kit 100.00 each
2 IN STOCK
African Shuffle Take 5 Pattern Only 12.00 each
Tea Rolls- High Seas (SOLD OUT)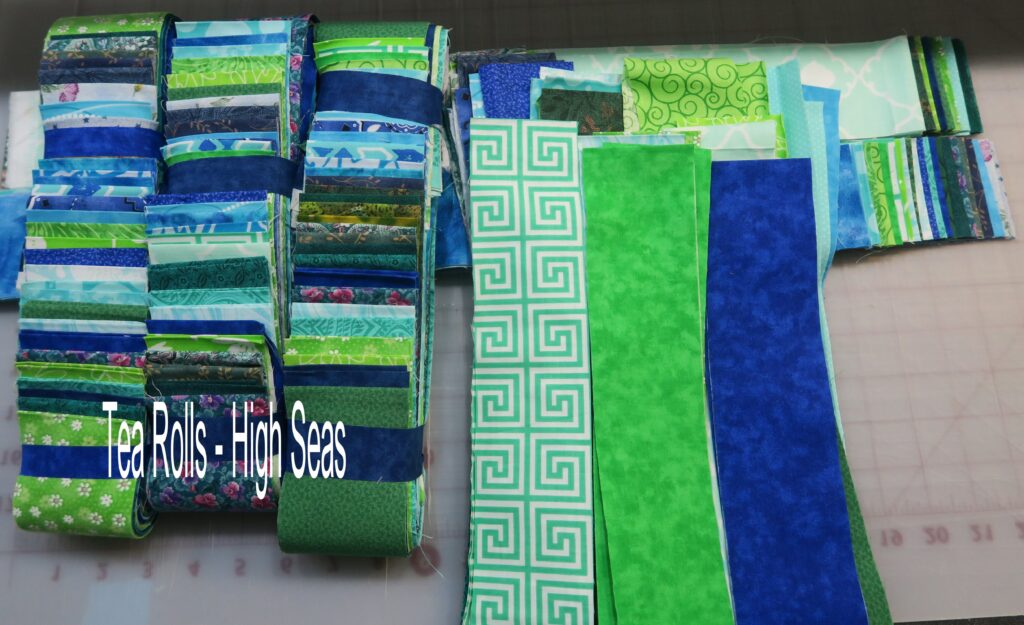 Tea Rolls - High Seas: These jelly rolls strips include 40 2.5" strips.  It is made to coordinate with my Jelly Roll Rail Fence quilt video (link is below).  It included 31 strips plus 9 duplicates as needed for this pattern.  This version of High Seas includes blue and green fabrics in every color way.  I cut from 45 different fabrics so the rolls are slightly different from one another.  This item will be shipped priority mail by USPS.  $12 will be added for shipping/handling.  If credit is due, you'll be reimbursed through Paypal.  If additional fee (base upon number of rolls ordered exceeds $12, you'll be billed remaining cost.  Sorry, I don't have a fancy checkout cart for my site.




Tea Rolls - High Seas        39.00 each 




YouTube Video Link: